***ATTENTION***IMPORTANT ANNOUNCEMENT***ATTENTION***IMPORTANT ANNOUNCEMENT***ATTENTION

Last year, in an effort to improve the capability of our forums, we switched to new software. We expected tremendous scalability and rapid customization that would significantly improve each Member's experience across multiple devices and integrate flawlessly with social media platforms.

Unfortunately, after a significant capital expense, we have decided that the length of time and the additional cost to reach our goals make this enterprise untenable.

Thus, we have made the difficult decision to transition the forums to our original software platform. We're excited that, in the nearly two years since we began the process of our most recent switch, our original platform has been upgraded significantly, and we are confident that the reversion will not only provide the stability that we desperately needed prior to our last move but will also return to the Membership the high level of customization that made our online community so great. We have also added technical resources to the GolfWRX staff that will allow us to build custom modules and modifications that we are confident will take the forums to the next level.

We remain the world's largest online golf community, and we still hold true to our core values and mission statement as written in 2005. Bearing both of those elements in mind, being the best and offering our Members a platform that is world-class are both requirements, not options, and it is that spirit that has motivated this decision.

So, please pardon our mess over the next five days or so while we transition the forums.

A few important notes: Current content will be accessible during that time, but the forums will be READ ONLY, and you will not be able to start new threads or reply to posts. Personal Messaging is enabled but PMs sent/received from the time the board was frozen will not carry over. We know this is inconvenient, and we apologize, and we greatly appreciate GolfWRXers bearing with us through the transition.

We are very excited about starting this next chapter for GolfWRX and getting back to the high-quality Member experience we all expect as soon as possible.
Want to win free SUNFISH gear? Here's how: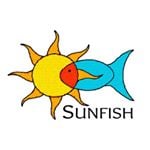 Sunfish Golf
Sunfish Golf
Sponsors
Posted:&nbsp
WRX Points:&nbsp165
Posts: 2,669
Titanium Tees
Here at Sunfish, a lot of our best ideas come from YOU! We couldn't be more thankful for a constructive community of golfers that challenges us to make the best handmade golf gear we can.<br />
<br />
Starting this month, we will run a contest on this thread for the best design, and we'd like you, being the clever scholars that you are, to participate. We'll pick a winner (or a few) every month, and you'll be rewarded with huge coupons, free products, or maybe we'll even make your designed item for you for free...<br />
<br />
At the beginning of each month we'll announce the rules of the contest and the prizes you can win that month.
<br />
<br />
Here is how you can participate:
<br />
Design a product based on each month's prompt. This may be a variation of a current product that we have such as a cool variation of a headcover (see Macho Man Headcover or the "Fly the W" headcover) or scorecard + yardage book holder (Uncle Sam), or it can be a completely new product idea altogether. The more creative the better! Be careful about using licensed logos (but caricatures are fair game). Feel free to use our CUSTOM BUILDERS to design and mock up your ideas.<br />
Share your design on this thread. Describe your product in detail, draw your design, design with our custom builders, depending on each month's prompt<br />
At the end of each month, we'll pick the winners and send along prizes!<br />
<br />
<br />
We'll announce the first contest and prizes SOON! Stay tuned.
Post edited by Unknown User on
Tagged:
Leave a Comment