Northwestern Thunder-Stix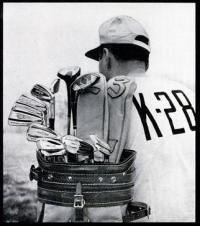 Dcohenour
Members
Posts: 600
✭✭
Discussion please - In your travels to various thrift stores, etc, you happen upon the clubs mentioned above with the original grips and in good shape, please let me know. I have the PW & 3I, but would like to find more. Would like a 5 - 9 at some point. Also laminated 3, 4, or 5. Already looked on duh bay but no luck. Hoping someone has these tucked away.



Don't know what it is about these, but they are kind of quirky looking and I seem to hit them fairly well. I like the 3I very much and absolutely LOVE the PW. It's one I move from bag to bag now.



I'm sure they are worthless, but they have caught my fancy. Anyone else seen or have experience with these?




Post edited by Unknown User on
OGA #1972-2018
Tagged: