***ATTENTION***IMPORTANT ANNOUNCEMENT***ATTENTION***IMPORTANT ANNOUNCEMENT***ATTENTION***

Update 8/14 - ***Migration work continues. Estimate Go Live to new board 8/17***

Last year, in an effort to improve the capability of our forums, we switched to new software. We expected tremendous scalability and rapid customization that would significantly improve each Member's experience across multiple devices and integrate flawlessly with social media platforms.

Unfortunately, after a significant capital expense, we have decided that the length of time and the additional cost to reach our goals make this enterprise untenable.

Thus, we have made the difficult decision to transition the forums to our original software platform. We're excited that, in the nearly two years since we began the process of our most recent switch, our original platform has been upgraded significantly, and we are confident that the reversion will not only provide the stability that we desperately needed prior to our last move but will also return to the Membership the high level of customization that made our online community so great. We have also added technical resources to the GolfWRX staff that will allow us to build custom modules and modifications that we are confident will take the forums to the next level.

We remain the world's largest online golf community, and we still hold true to our core values and mission statement as written in 2005. Bearing both of those elements in mind, being the best and offering our Members a platform that is world-class are both requirements, not options, and it is that spirit that has motivated this decision.

So, please pardon our mess over the next five days or so while we transition the forums.

A few important notes: Current content will be accessible during that time, but the forums will be READ ONLY, and you will not be able to start new threads or reply to posts. Personal Messaging is enabled but PMs sent/received from the time the board was frozen will not carry over. We know this is inconvenient, and we apologize, and we greatly appreciate GolfWRXers bearing with us through the transition.

We are very excited about starting this next chapter for GolfWRX and getting back to the high-quality Member experience we all expect as soon as possible.
NOW FINAL PRICE DROPS! Rogue Driver; Titleist 818; Lajosi Damascus; Scotty Cameron Blue Pearl; etc
Tarheelnation3
Golfer's Delight
Members
Posted:&nbsp
WRX Points:&nbsp185
Posts: 1,858
Platinum Tees
FINAL PRICE DROPS. Okay, NOW it is the LAST price drop (these are bottom prices unless you do multiples). Hopefully we can move the remainder of this stuff with another price drop! I may entertain a partial trade interest of a Miura 601 18* driving iron. Otherwise, I'm all set. First to pay gets the item per usual. Ask any questions you might have. Everything shipped USPS priority mail.
Used Taylormade M6 3 wood (15*) with an upgraded Tensei White PRO CK 70g Shaft in TX-Flex. This is NOT the "stock" Tensei white shaft offered up by many manufacturers, this is the "PRO" version which is a much higher standard shaft along with different materials. This shaft is a $250 upgrade through TM. Club is used and shows some marking at the beginning of the club face (not noticeable at address). Club is gripped with a fairly new MidSize Grey GolfPride Multicompound grip and comes with headcover. Club retails at over $550. Asking $OLD shipped CONUS.

Used Callaway Rogue 10.5 Driver HEAD ONLY. Used for a season or so. In great shape. No sky marks, dings, etc. $150 $140 shipped CONUS.

Used Titleist 818 H1 Hybrid with an upgraded Tensei White PRO CK 90 Shaft in X-Flex. This is NOT the "stock" Tensei white shaft offered up by many manufacturers, this is the "PRO" version which is a much higher standard shaft along with different materials. This club was used for a year or so and shows normal wear on the sole. Club is gripped with a fairly new MidSize Grey GolfPride Multicompound grip. $180 $165 $160 $150 shipped CONUS.

I looked high and low FOREVER to find a Pearl Blue Super Rat 1 with a SITE DOT (not a line). Finally found this beauty. This beauty was gamed one round with GHOST TAPE on the sole. It still has the ghost tape on it (I can remove if you want). The thing looks brand new and rolls the rock silky smooth. Amazing blue and purple tones in this thing that I tried super hard to pick up on the camera. It has purple paint fill to help top it all off. Putter has a steel stepless shaft with Circle T shaft band you see in the photo with a brand new standard Red dancing Scotty Cameron grip on it. Plays to roughly 35.5-36". It also comes with the COA of course. This is $4000 + 10% tax at the gallery ($4400). Really hard to find with a site dot. $3850 $3800 $3700 $3650 shipped PRIORITY mail to your door with tracking and signature confirmation.

This is an amazing Kari Lajosi DD201 (Newport Style) Damascus Putter with a Timascus site dot insert. This bad boy was done in Kari's electric blue finish and hand shaped to soften the bumpers, top line, etc so it flows together better. It also has a welded plumbers neck. Comes with minimal stamping, v-groove face grinding and has a beached slot. It comes with a smoked black shaft playing to roughly 35-36" with a blue lizard grip on it and a matching Damascus shaft band! Head weight is exactly 356g per Kari and is stamped as such on a hard to find spot (the backside of the putter). This was ordered by me years ago and was done with a lot of hand work. I hate to say it, but it was gamed maybe twice with ghost tape (removed now) and has sat in the putter rack for the rest of the time. Will come with the original white head cover. You'd be hard pressed to find anything prettier than this one. $1175 $1150 $1100 $1050 shipped PRIORITY to your door with tracking and signature confirmation.

If I remember correctly, this Seamus Tartan cover was a Matt Kuchar special and was done in a DRIVER size. However, I begged and got one done in a Fairway cover. These were a limited release and sold quickly. I'm fairly certain you won't find another one of these in the wild in a fairway size. This is brand new. $105 $95 $85 shipped CONUS

Gamed ONCE Seamus Golf Streamsong Burberry driver headcover. $90 $85 $70 shipped CONUS.

Rare Scotty Cameron Prototype Steerhide brown leather wood headcover set. This set was released in Japan and only 8 sets were made. These brown headcovers are genuine steerhide leather and have an amazing cross pattern to them along with the Crowns embossed on the top. These have been used only once with some of them still coming with the original brown hang tags. Some of the coolest Scotty headcovers ever made and truly a rare and hard to find item. This set consists of a Driver, Fairway, and Hybrid headcover. $625 $585 $575 $550 shipped CONUS.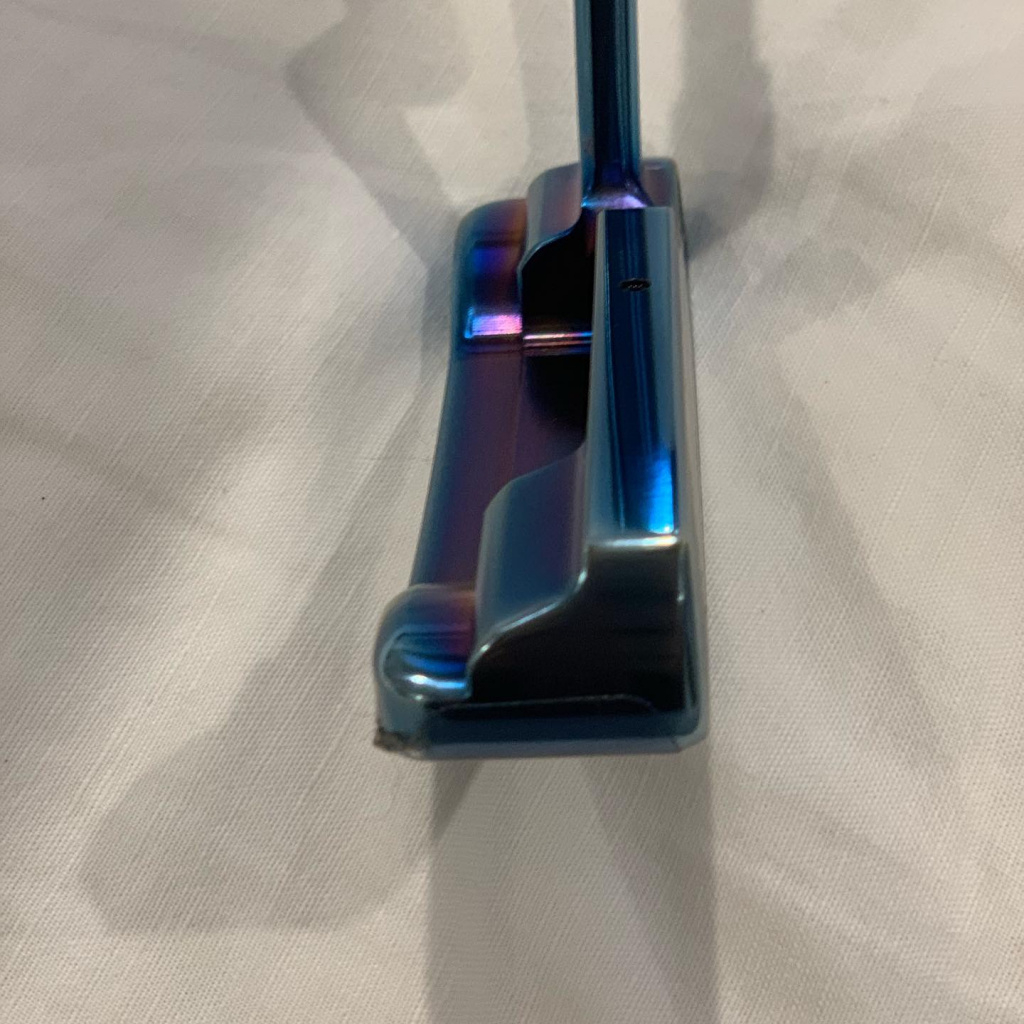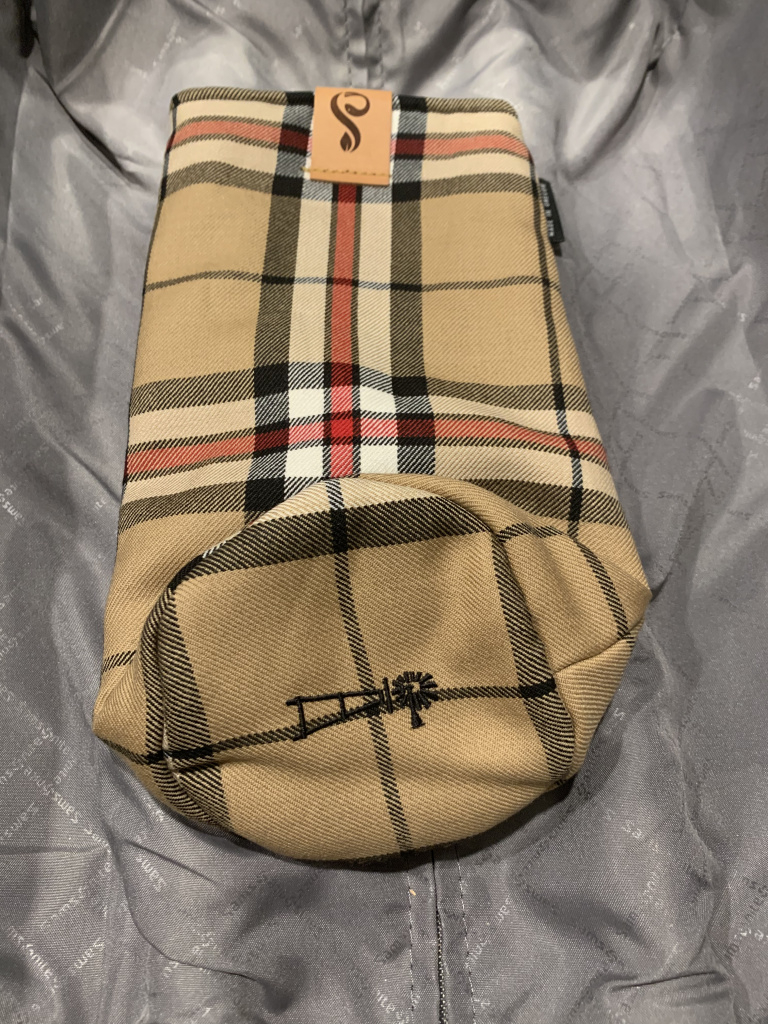 Pin 9/9
Driver:
Callaway
MAVRIK w/
Graphite Design Tour AD XC 6S
Fairway Wood:
Ping
G410 w/
Evenflow Black
Driving Iron:
Miura
Giken ICL-601 18* w/ Aerotech Steelfiber FC 90 F4
S
Irons:
Miura
CB301/
Nippon Modus3 120
Wedges:
50F*/55K*/60M*
Raw Hand Ground Vokey Wedges
(
hand ground by the man himself
)
Putters:
Scotty Ca
mer
on
009 Toolbox and Aloha Special
/
Kari Lajosi Electric Blue Damascus
/Other Assorted putters
I love Golf, Scotch, and Cigars. Why? Because I'm a man.
Instagram Handle:
Tarheelnation3
Post edited by Tarheelnation3 on
This discussion has been closed.