Please critique my driver swing
CB67
Members
Posts: 10
I'm a 12 hddcp. I hit my irons fairly consistent but my driver and woods are either great or terrible.. Some days I don't miss a fair way and other days I'm literally loosing 8-10 balls off the tee into the woods. 95% of my high scores come from compounding lost ball strokes off the tee. If my driver is on I usually go mid 70s.
I hit the ball 300 plus when I'm hitting it well but my misses are push slices or pull hooks.
Also please have a look at my right lead foot in the video. I never knew until I watched myself on video that my lead foot jumps off the ground and forward about a foot.. Eww... Things look messy. This ball was actually hit well with a slight cut but like I said my misses are usually either the pull hook right or a push slice left and after watching my swing on video for the first time in a while it seems like there's a lot of bad stuff going on and i'm not sure where to start.
Any feedback would be greatly appreciated, thank you!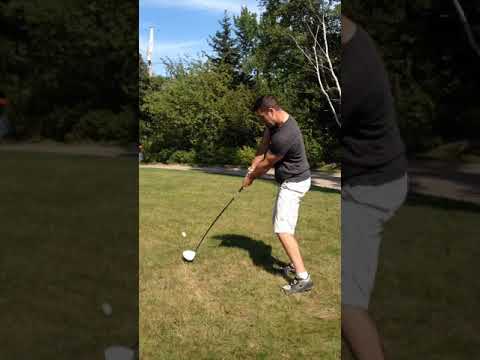 Leave a Comment