Which GPS Watch is right for me?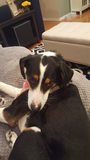 Z1ggy16
Members
Posts: 7,411
✭✭
Lately I've found apps like 18Birdies to be a little annoying to use on the phone, and sometimes the GPS fix takes a while to adjust/correct itself. I've decided it would be easier to just have a GPS watch that's constantly updating on my position and is more quickly accessible. I've been reading some of the threads here but I can't quite decide which would be best.



I'm looking for something to give me front, middle and back distances, but also distances to near by hazards, bunkers and especially doglegs off the tee as that's very hard to do on my laser (cheaper model, not super accurate).



I would only use this for golf and wouldn't be worn casually or for other sports. Being able to record score, especially something like net score if I was to play some other guys in match play could be a plus. The S60 seems like an obvious choice, but I'm not sure if it's too much watch as I don't need sleep + step tracking, etc. If it had an estimated calories burned function... then maybe I'd be interested, but I'm not sure if it does. Other choices I'm seeing pop up often are S2, S20, S6, X40, Bushnell Excel, etc. If I had to pick one function that I'm really looking for, it would be distances to bunkers on my approach shot and tee shots. My laser has a really hard time picking up bunkers unless there's a pretty big lip.



Off topic: Anybody use Golf shot? Seems like it does all these things I want, but an app similar to 18Birdies. If it wasn't super slow to find my position like 18B, I'd give that a shot first.
WITB
OG Epic Sub Zero HZRDUS Smoke 60 6.5
LTD Proforce V2 75F5

818H2 Tour Blue 85X
P790 4i Modus 120X
P770 5-PW Modus 120X

Glide Stealth 2.0 50/10SS AMT Wedge

Glide Stealth 2.0 54/12SS AMT Wedge
Glide Stealth 2.0 58/10SS Modus 125 Wedge
TP Ardmore 2 Red-White
ProV1x
Sun Mountain 4.5 Bag