2020 PGA Merchandise Show Coverage....
Here
.
Junior Golf Blueprint with Chris Smeal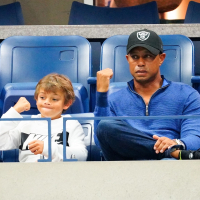 leezer99
Boy - 2026
Posted:&nbsp
WRX Points:&nbsp835
Handicap:&nbspA Billion
Members
Posts: 1,553

If you're not familiar with Matt Walter and his podcast Junior Golf Blueprint it's always a great listen. This week he had Chris Smeal from Future Champions Golf on to discuss the tour and overall junior golf development.
If you have a chance to play in any FCG event I'd highly recommend it. They do a great job running their tour and Chris really does have the best interest of the junior golfer at the forefront of what he does.
https://anchor.fm/juniorgolfblueprint/episodes/Ep-61---Interview-with-Chris-Smeal--Future-Champions-Golf-e2r082
http://futurechampionsgolf.com/
There's definitely something more important that I should be doing.
Tagged:
Leave a Comment