☛ MAKE OFFERS! ★ Tour-only Cleveland 588 CB with PX 6.5 ★ Nike VR Forged Pro Combo with PXi 6.0 ★ Ni
pearsonified
Extreme enthusiast
Members
Posts: 1,791
✭✭
**********
THIS AD IS NOW CLOSED, but the iron sets are still for sale. PM me and we'll make a deal!
**********
All prices include shipping to CONUS. No trades!
Are you ready for this?
**********
TOUR-ONLY Cleveland 588 CB 4-P with Project X 6.5 and brand SPANKIN new grips
Hard to find! Tour-only version of these heads does NOT have laser-etched writing on the faces (less distraction, more pwning)

Standard length with pro-style progressive lie angles (flatter in scoring clubs, more upright in longer clubs).

Project X 6.5 shafts are in extremely good condition

Grips are standard, black Lamkin X10 in good-as-new condition (maybe a little tape underneath?)

These babies are HEAVY! I tend to try and overpower the club sometimes, but these things smoothed me right out. Only Paul Bunyan is coming OTT with these.

I take the most revealing club face pics possible, and IMO, they came out looking much more worn than they are in person. Because of this, I also included pictures of the club at address so you can see how studly they really are.

Cleveland 588 CBs are a legendary iron set that any good ho should own. But the TOUR version of these heads, without the laser etching? This is Bigfoot sh*t.


$355

$335 for a very rare, very playable, and manly af set of irons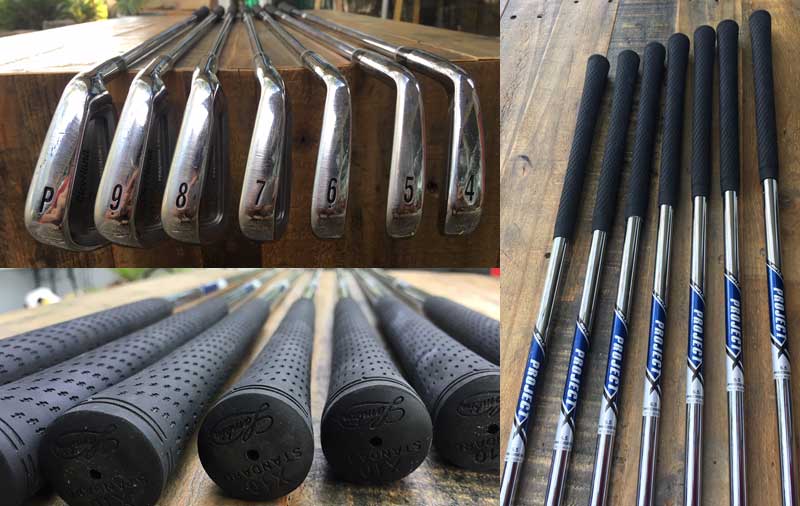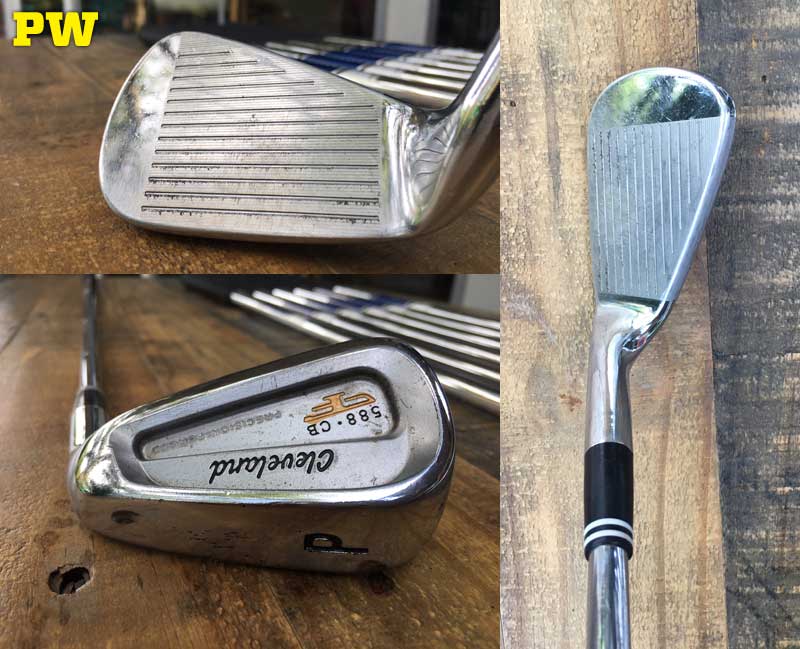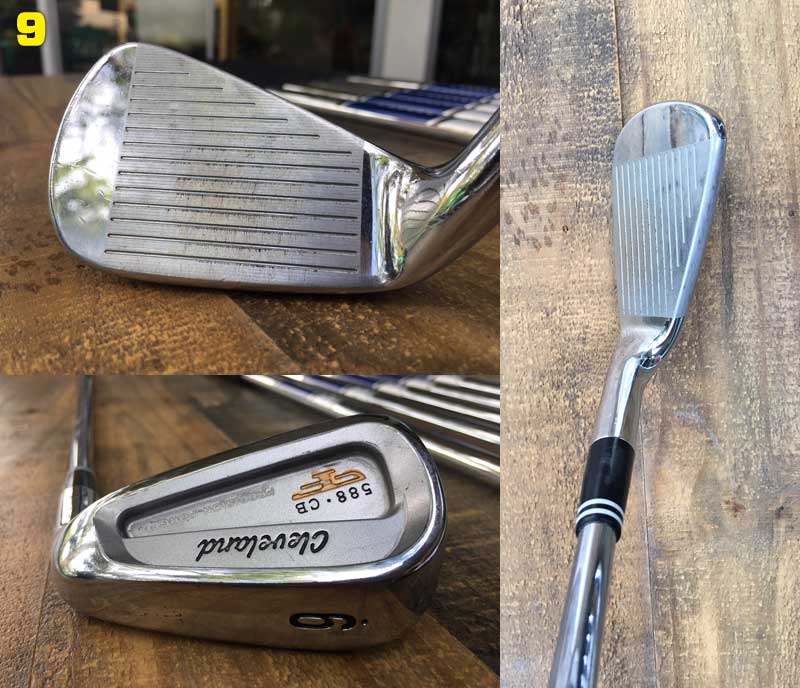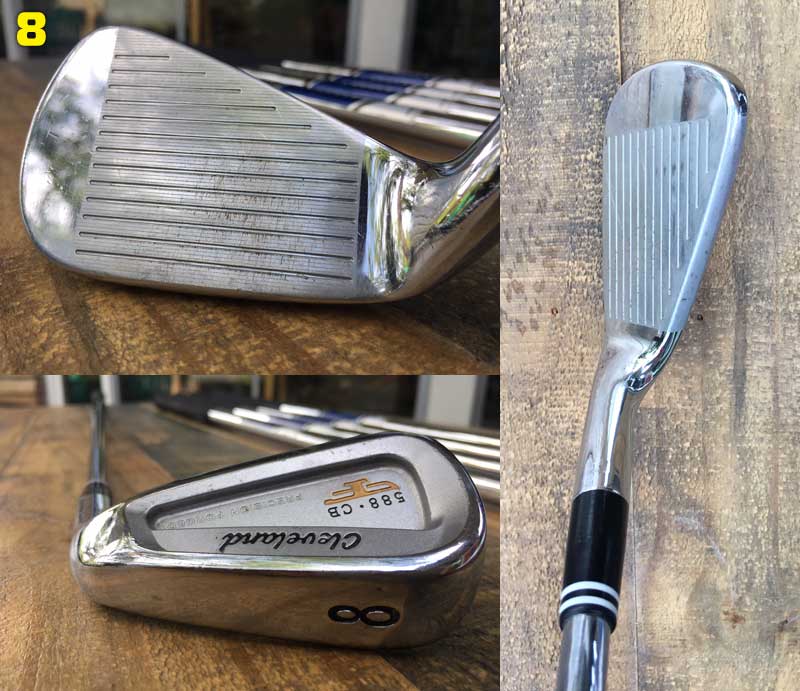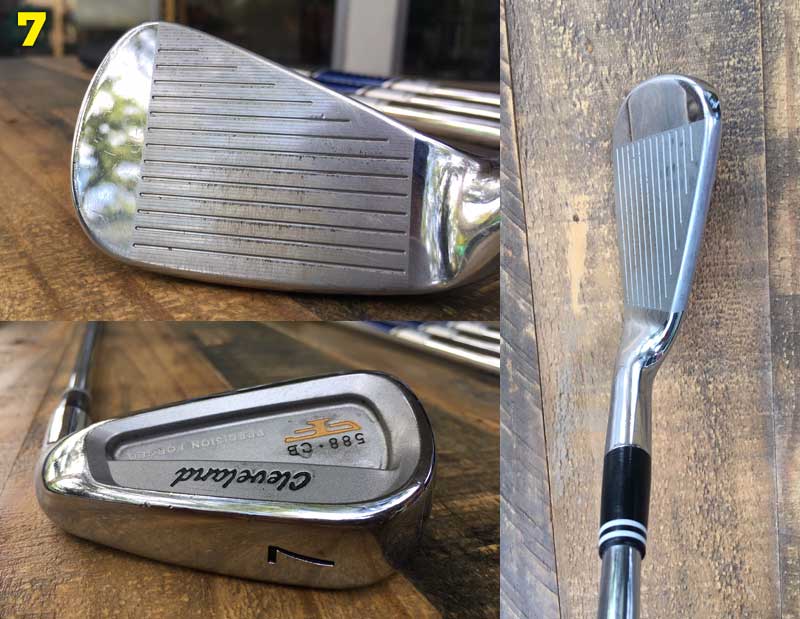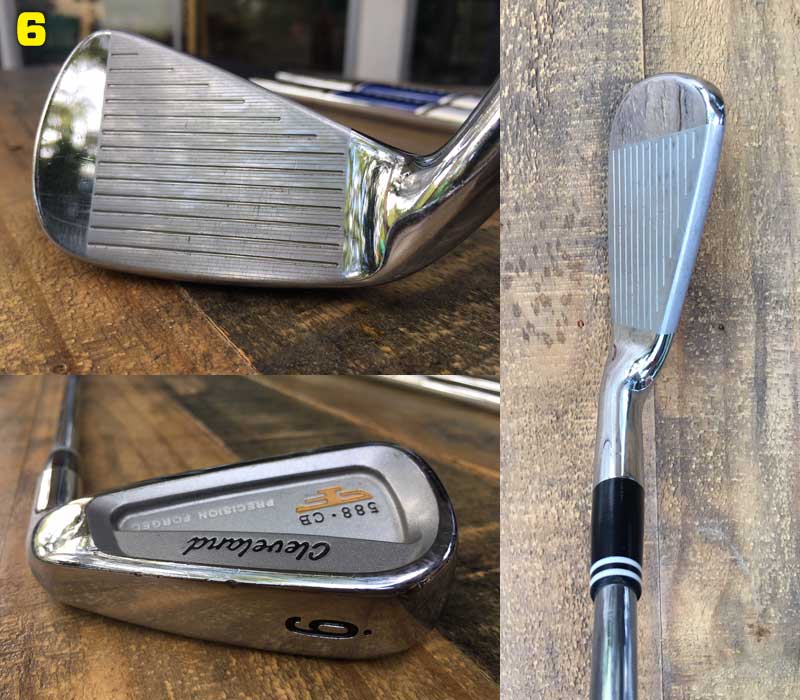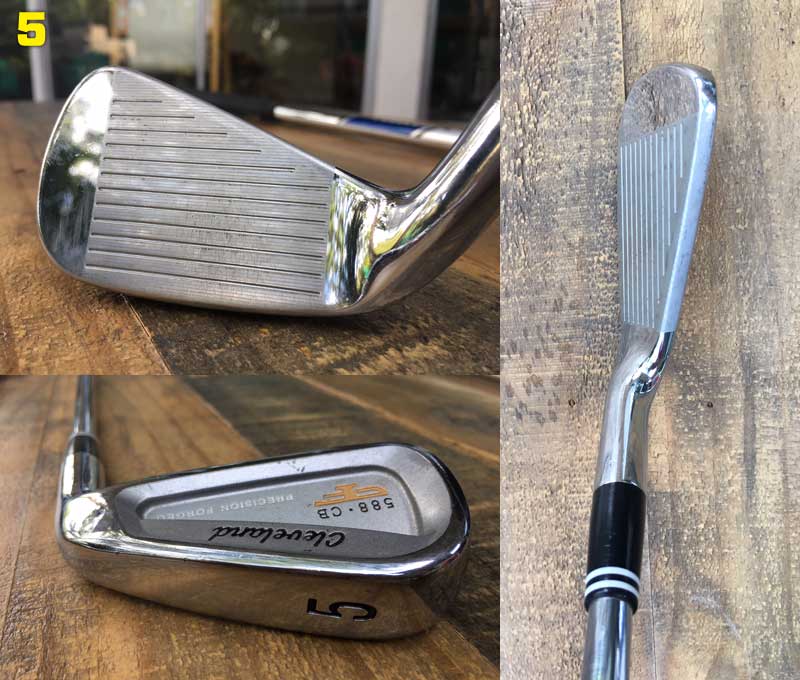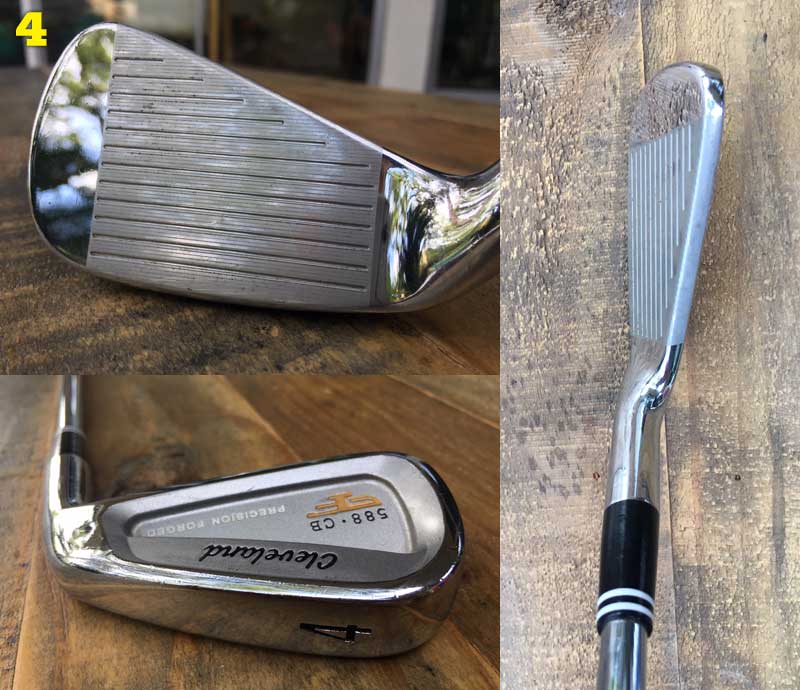 Nike VR Forged Pro Combo 4-P with Project X PXi 6.0
Standard length, 1º up, and I'm tellin ya what—you may never see a set of these in better condition

Project X PXi 6.0 shafts (upcharge af) are in "bruh, have these even been swung?" condition and feel silky smoove

Newish Nike-branded Golf Pride Tour Wrap grips in Volt colorway

Old-school players' lofts with the elusive 47º PW [unicorn emoji]

Be honest—have you ever hit these? The heads are super compact, and the crisp acoustic response at impact is just delightful. Legit some of the best CBs I've ever hit!


$245

$225 to FEEL what a **** shame it is that Nike is out of the club-making biz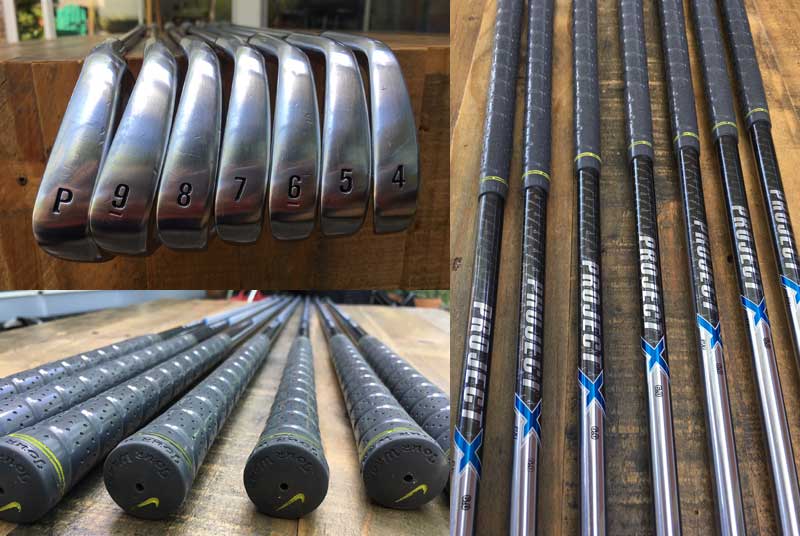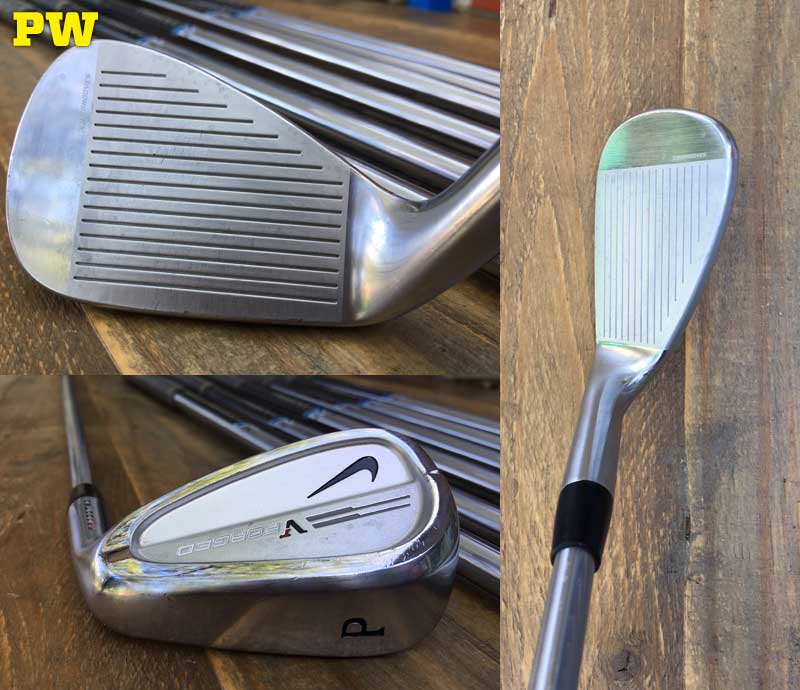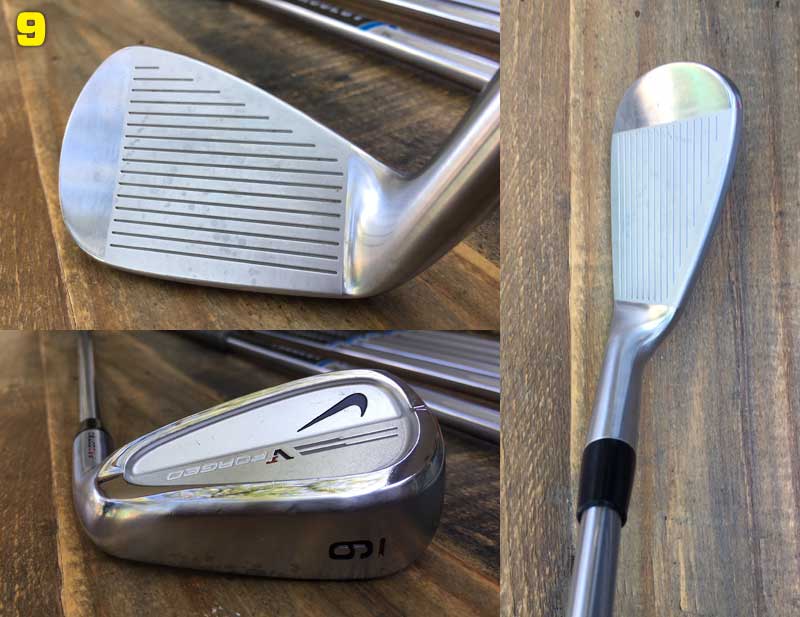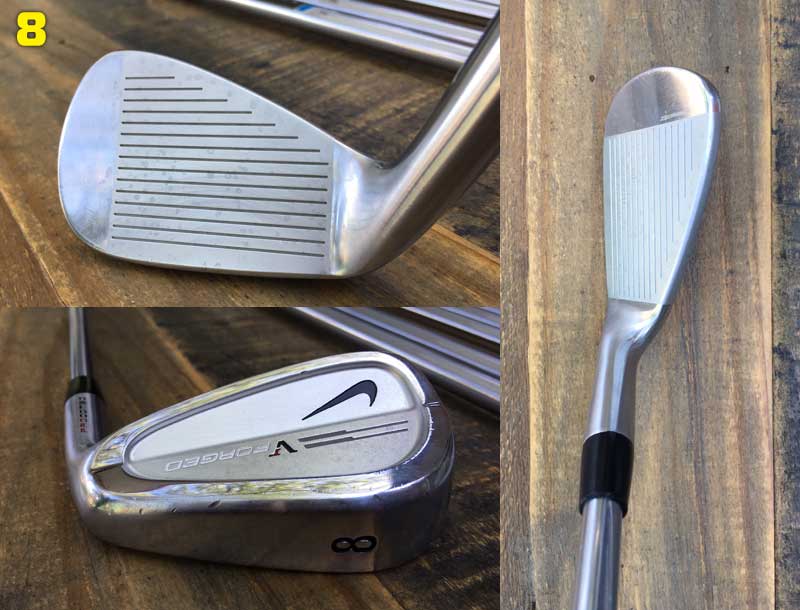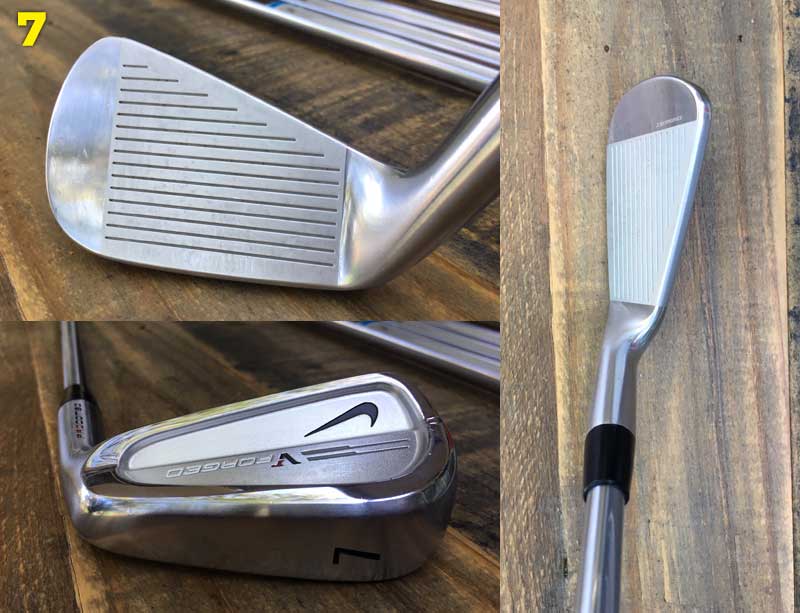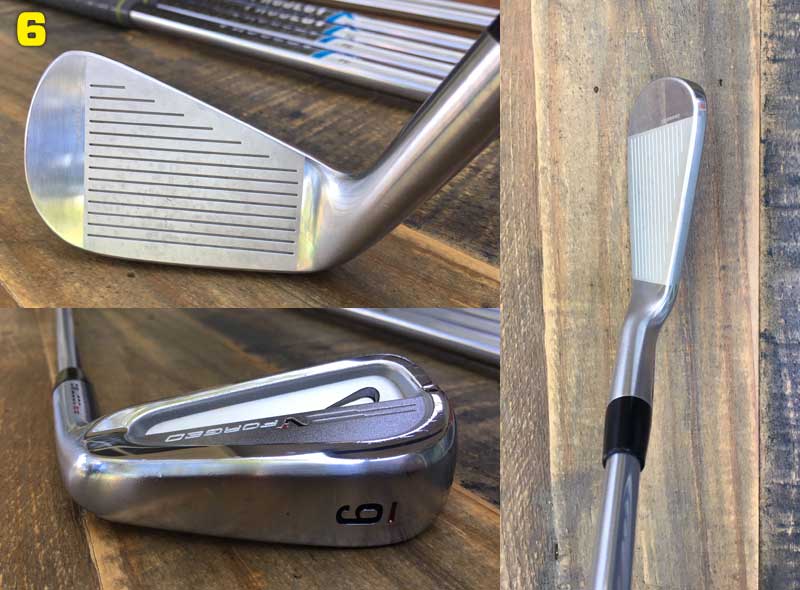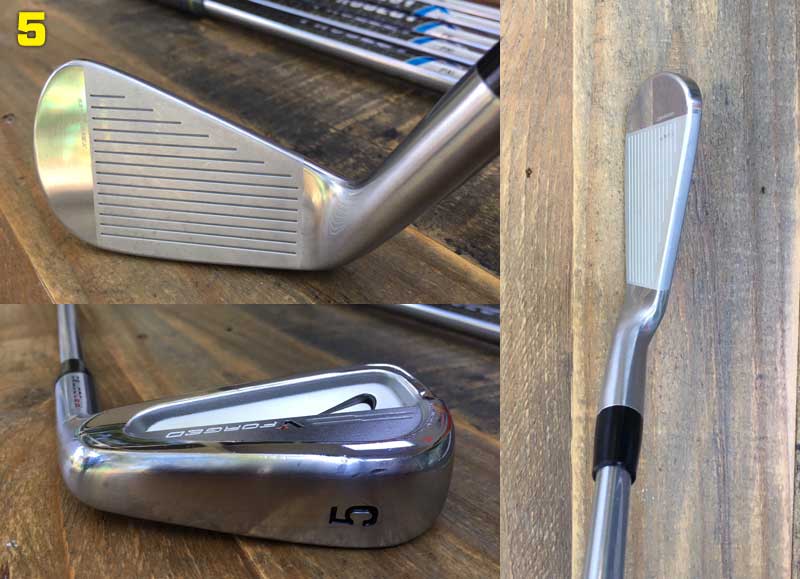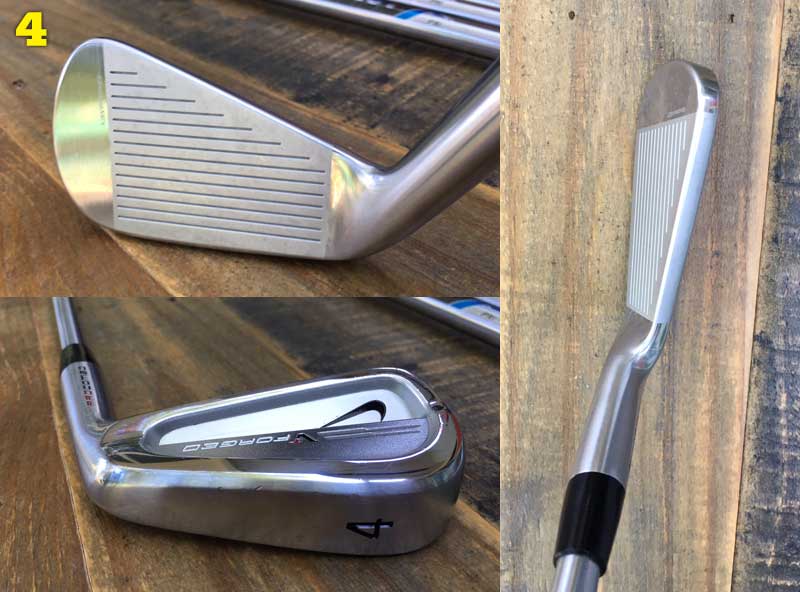 Nike VR Forged 58º/10º M-bounce wedge with DG S400 shaft
35.25" with a standard (64º) lie angle

[email protected]$$ Nike-standard DG S400 shaft (label peeling)

OEM Nike grip in good condition

Tiger played these wedges until the early part of the 2018 season. I still game the 50º and find the feel very hard to beat!


$55

$45 to troll that guy in your group who lays sod over every shot with his $175 Hi-Toe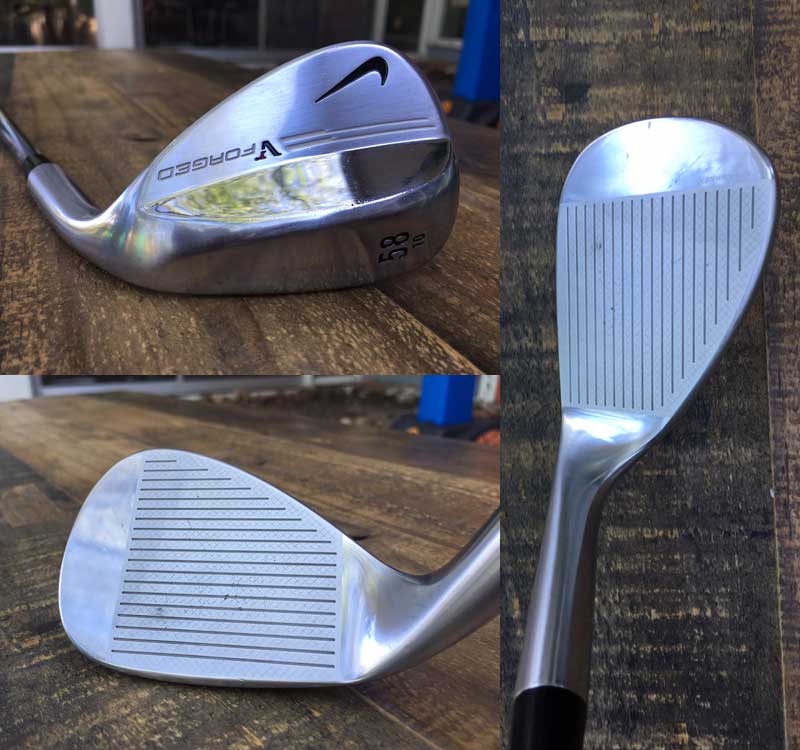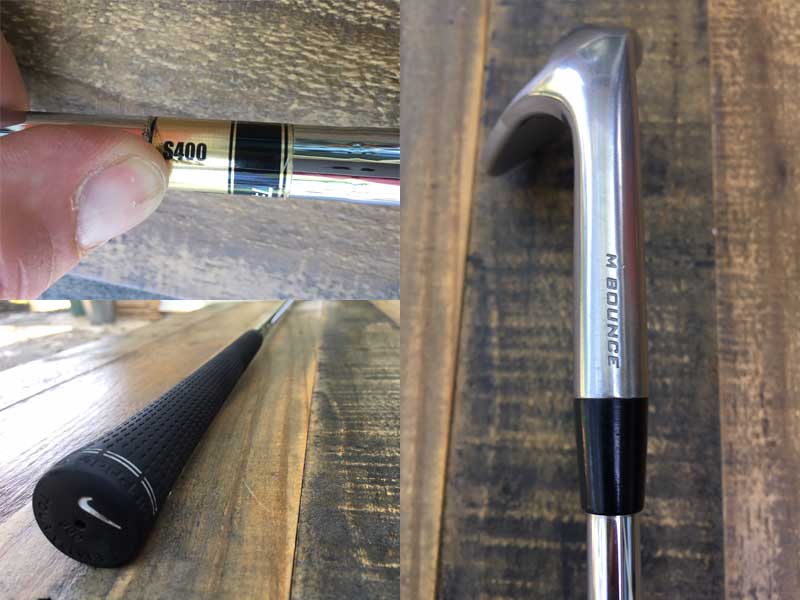 PING G400 Max 9º head with OEM headcover, wrench, and unintentionally awesome adapter!
9º head is in excellent condition—the face is as pure as the day I removed the plastic




OEM headcover included (to the delight of my OCD playas)




PING wrench included




friggin awesome PING adapter included, but without unnecessary top ferrule (keep reading)




I hit one ball—ONE BALL—with the G400 Max, and I knew I had to have it. Wait til you hit this thing...



It launches effortlessly high for its loft. You can stop lying to yourself because now you will hit real bombs.

It cut my sidespin in half. It appears to do the same for other players. Your ball will just want to go straight.


Included adapter became discolored during uninstallation but now looks about a thousand times cooler than the Basic B adapter. Think of it like a cool tattoo.



$OLD

Project X HZRDUS Yellow 6.5 76g with not-for-retail PING cord grip and PING G400 adapter
43.5" uninstalled with properly-set adapter (more on this below)



Tipped 1/2" for a slightly lower flight and more stability at impact


Not-for-retail PING cord grip is so good it makes me want to keep the shaft




Adapter has begun to separate from ferrule and needs to be re-epoxied




Black and yellow color scheme warns playing partners that you're a venomous threat




$OLD



Project X HandCrafted HZRDUS T1100 6.5 65g (elbow grease not included)
Shaft BROKE at the tip inside an aluminum PING adapter, but...




It's 100% salvageable and perfect for a shorter driver or rocket launcher fairway. Here's the deal:




After cutting the compromised part of the shaft just beneath the ferrule (see pics), the new shaft length (without adapter) will be 42.5"

The new tipping will be 1.5", making this thing extremely STOUT


Standard white Golf Pride Tour Wrap grip is in excellent condition




HZRDUS logo has a cosmetic scratch that does not affect performance (see pics)




$OLD

to get this hobo off the streets, clean him up, and get him back into polite society

TaylorMade 2017 M2 Tour 3HL with Aldila Rogue Silver 110MSI 70x
Compact Tour 3HL head (16.5º) has a deep face with a flatter lie angle and is basically new




43", also has black Golf Pride Tour Wrap grip in pretty-darn-new condition



Aldila Rogue Silver 110MSI 70x shaft is so **** pure and stable in a fairway metal. I'm hooked on the feelin' [emoji shrug]


OEM headcover included




Willing to entertain a head-only deal here, PM me aboot it (eh?)




$OLD

and then applaud yourself for mastering the zero-effort approach to getting a tour-caliber club

Tour Edge Exotics XCG7b 15º 3W with Matrix Red Tie 7Q3x
Replacement head from TEE has never been hit!




43" with a midsize black/white Lamkin Wrap-Tech grip in good condition




70g Red Tie 7Q3 x-flex shaft was just made for bomber fairway metals—this is a perfect combo!




Brand new OEM headcover included




$OLD

to scare your driver into better behavior (but that still may not be good enough to beat this 3w!)

SeeMore FGP Mallet (Counter-balanced)
36" with a recommended hand position at 34" due to counter-balancing




OEM SeeMore counter-balanced grip is in excellent condition




Sublime acoustic feedback from SeeMore's wheelhouse mid-mallet design




Includes OEM headcover in perfect condition (velcro closure)




$OLD

to look much more sophisticated while racking up 36 putts on only 6 GIR

THE HANGER Training Aid from Watson Golf
Used twice; my left-hand grip is insanely strong and doesn't get along with this thing



Be like Tommy Fleetwood! (seriously, this is the closest you're gonna get...)


Save off the retail price and pay no taxes!




Many of WRX's top teacher-members use this aid with their students




$OLD

to hang up on big box retailers and flush your irons

Questions? PM me!
Post edited by Unknown User on
Callaway Rogue 9.5º
•• Project X HZRDUS Yellow 75 6.5
TM 2016 M2 3HL 16.5º
•• Aldila NV 2KXV Orange 65x
Callaway Apex 20º
•• Project X EvenFlow Black Hybrid 6.5
Mizuno MP-18 MMC Fli-Hi 4 (22º)
•• Paderson IMRT KG95-IRT30
Adams CMB 5-P (27º-46º)
•• DG TI S400
TM MG 50º/9º
•• Project X LZ 5.5
TM MG 54º/11º
•• DG Wedge
TM ATV Grind Tour Spin 60º
•• KBS 105 Wedge
Odyssey Versa 330M BWB 34"
For sale:
Tour-only Cleveland 588 CB 4-P with PX 6.5
2018 Tournament Index: 2.56 (see results)
2018 Tournament Anti: 7.76
Current anti-handicap: 4.7
This discussion has been closed.