Personal Re-Finish - Titleist BV Wedge Set (50 F grind, 54 F grind, 58 S grind)
J_Craw_SlighterGolf1
Members
Posted:&nbsp
WRX Points:&nbsp18
Posts: 4
Starters
Was grandfathered a set of BV wedges earlier this year. Gamed them quite a bit, but decided to try my hand at a face lift this offseason. (Washington State has a very lengthy offseason lol.)
Initially removed all the paint fills. Had to bust out something a little stronger than acetone to remove all the colors, but eventually they came clean.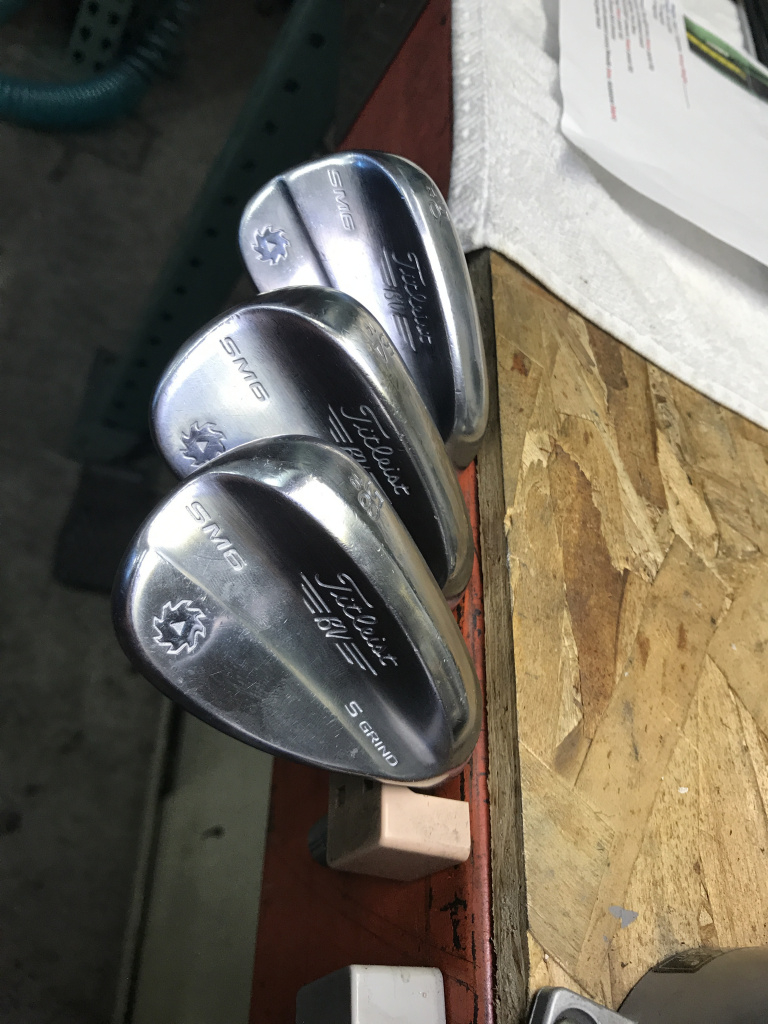 Second step was to blast these puppies with the sandblaster. Couldn't tell you what the exact media i was using to blast, but it was just enough to remove the chrome plating and keep the mill marks visible on the face.

Next step was to hit it with some Satin Fine Bead, blasted at a couple different air pressures. This gave it that frosted look, which was pretty uniform throughout the heads.

Flirted with my first bit of paint. Decided on a red white and blue themed set.

My initial paint fills ended up bleeding a but on the new texture of the club head. Was able to slap some varnish remover on there to clean up the red residue.

Ended up finding some extra ferrules laying around that just so happened to have a red stripe. Went perfect with the theme. Overall i am pleased with the final look. Will probably try and test my hand with some custom stamps on my next set.

Slipped MCC+4 Grey grips on there to finalize the build. Have yet to slap them around in the grass or sand, but they sure look good in the bag so far.
Leave a Comment