Wedge Custom grind to increase stability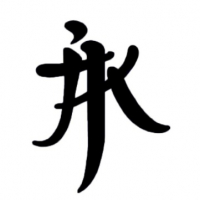 joey3108
Proud founding sponsor and pioneer of golfwrx
Bay Area
Posted:&nbsp
Marshals
Posts: 7,865

MIURA Custom Hand grind wedge
This is a 53* with 11* bounce angle with trailing edge cut, heel and toe relief.
The Fan shape groves are still an experimental stage. I'm still trying to figure it out how wide and deep those groves need to be without loosing the effectiveness of the initial bounce and shape.
I've been trying it out on chipping, pitching, Bunker and full shot.
I can feel that Full shots and Bunkers shots help the most as of the way it is. I will ask a couple tour players to give a try and ask for some feed back before I can do more aggressive groves.
As we all knows golf is not about good hits only, reducing mistake on bad hits are more important IMO. On slight mishit which normally give a little twist were definitely less now with this type of grind.
I will make one more with 60* head with more aggressive depth and width.
joe
Leave a Comment