TECH TALK: LIVE Q&A with KBS Shafts Tuesday Feb 14, 1-3pm ET!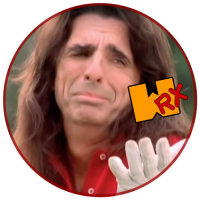 HipCheck
Toed it a lil, Romes.
The Right Coast
Marshals
Posts: 6,284
mod
Chance to win 1 of 3 Wedge sets! Ask a question!
[color="#8B0000"][size="5"][url="
http://www.golfwrx.com/forums/topic/587607-tech-talk-live-qa-with-kbs-shafts-tuesday-feb-14-1-3pm-et/page__view__findpost__p__4284569"]CLICK
HERE FOR THE START OF THE LIVE DISCUSSION[/url]
[/size][/color]
[size="3"]KBS Shafts recently announced their KBS Custom Series. These will soon be available on KBS Tours (Taper Only), all flexes, in the following finishes: White Pearl, Black Pearl and Silver Pearl.
To answer your questions on them and anything else KBS, their Technical Team will be here LIVE on Tuesday, February 14 from 1-3pm Eastern Time.
Can't be here live? Ask your question below. If your question is answered, you will be entered in a random drawing to win 1 of 3 KBS Tour Custom Series wedge shaft sets with choice of finish and flex.
Thanks to KBS for joining us!
/clapping.gif' class='bbc_emoticon' alt=':clapping:' />
FYI, here are some installed pics below of White Pearl.[/size]
Post edited by Unknown User on
Leave a Comment