2020 PGA Merchandise Show Coverage....
Here
.
Seemore Putters - Anyone?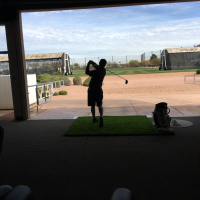 OspreyCI
Valley of the Sun
Posted:&nbsp
WRX Points:&nbsp337
Handicap:&nbsp10
Members
Posts: 5,179

I was a fitting for a driver the other day and was messing around putting afterwards and my fitter was watching me. He had me try a Seemore Corona Del Mar Deep Flange and I was putting much better with that immediately. I never would have ever tried a Seemore.



Anyone here use Seemore? What version? How do you like it?
TM M6 10.5 GD AD IZ 6s
TM M2 15* Speeder 757 Evo TS
TM M2 #3 19* Fujikura
PXG 0211 4 Iron Elevate Tour
TM P790 5-AW Modus 105
TM MG2 54*
TM HT Bigfoot 60*
PXG Gen2 Gunboat
Leave a Comment