PING, TaylorMade, Adams, Nike, Titleist, Cameron, Srixon...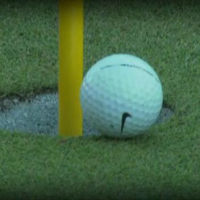 brew4eagle
VA
Members
Posted:&nbsp
WRX Points:&nbsp591
Handicap:&nbsp8.2
Posts: 3,598
Titanium Tees
Pretty boring set up, but here goes...<br />
<br />
-Sun Mountain 3.5LS<br />
-PING i20 10.5*, stock TFC shaft- been in the bag for 5+ years<br />
-TaylorMade M2 18*<br />
-Adams a7 19*, I go with either the Adams 19* or the M2 18* and G25 23* combo. If plan on a lot of non-driver tee balls I go with the Adams. Love it off the tee.<br />
-PING G25 23*<br />
-Nike VR Forged Pro Combo 5-P, DG Pro shaft- been using for 3.5 years<br />
-Vokey SM6 52.08F and 58.08M in steel grey, stock shafts<br />
-Cameron 2008ish Studio Select Newport- been in the bag non-stop for 1.5 years, that's a miracle plain and simple.<br />
-PING G2 Tess- Guyson finish by PING WRX<br />
-Balls- playing Q Star Tour at the moment.
Sun Mountain 2.5+
PING i20 10.5*
(Cobra King F9 5/6)
Adams a7 19*
(PING G25 23*)
Cleveland TA5 5-P
Titleist SM7 52.08F, 58.08M
PING BeCu Anser
Post edited by Unknown User on
Leave a Comment