The Golf Club 2019 Featuring PGA TOUR
JCat04
Members
Posts: 81
I haven't seen this discussed here, but last week HB Studios announced that they'd signed a license agreement with the PGA TOUR for their forthcoming golf game, now titled The Golf Club 2019 Featuring PGA TOUR. From all that I've read and seen, TGC 2019 was already shaping up to be a great golf game on its own, but this license might very well give the franchise more street cred and ups its ante in the marketplace.
[media=]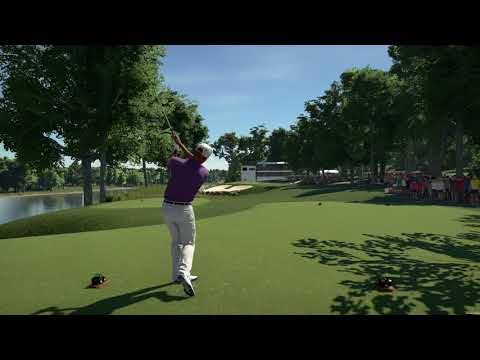 I've owned the PC and both console versions of each of the prior releases of The Golf Club (The Golf Club and The Golf Club 2) and have enjoyed them both, although I can easily say that The Golf Club 2 has more enduring gameplay, thanks to its implementation of a swing tempo component in its thumbstick swing interface. It requires more feel and intuition from the gamer to manage the tempo and affords the opportunity for a greater shot dispersion. The tempo component is a bit simplified, as it calls for the player to match the backswing and downswing speed in a 1:1 ratio, with there being a game selected ideal for what that speed is to attain "Perfect/Perfect" tempo. Even at that, it's still refreshing to have another variable to manage with the stick input, as it does add another dimension to the feel of the game.
As for TGC 2019 Featuring PGA TOUR, HB Sports is planning to build on the tempo swing with one that can yield a higher array of shot outcomes, such as a pull/fade, or a push/draw. It looks pretty compelling based on the alpha version preview demo they showed on their official You Tube Channel. TGC 2019 will also implement SpeedTrees into the game for the first time, which will allow for GUI instancing, making the game run much more efficiently. HB Studios is looking into the possibility of offering a 4K/HDR version of the game for XBox One X and PS4 Pro, and I think SpeedTrees will be an asset that could make that become a reality.
One other new feature of TGC 2019 that I think will appeal to a lot of golf gamers is their inclusion of Online Matchmaking and Private Matchmaking. Which are described on the official website as follows:
Online Matchmaking brings a new streamlined experience to The Golf Club franchise for competitive play. Compete on any of the approved and official courses in a round of Head to Head Match Play, 2-4 player Stroke Play, Alt-shot or Fourball Team Play, or put your virtual currency on the line in wager matches featuring Skins. (PSPlus and Xbox Live are required for this feature)
Private Matches allow the player the full benefits of Matchmaking with the control over who is invited to play, the course played, round format used and additional conditions for each match. (PSPlus and Xbox Live are required for this feature)
The previous TGC titles did not utilize XBox Live and PSPlus and the gameplay actions of your opponents lagged anywhere from 2 to 7 seconds behind their actual occurence, making it feel awkward and out of sync. They also didn't have any online matchmaking capability or ability to invite players to a match until you were on the first tee. I think the new approach is going to feel a lot like Tiger Woods PGA Tour 2010 through 2014's approach to online matchmaking and execution.
Finally, HB Studios is going to be conducting a PC version Stress Test for the online multiplayer part of the game, probably within a week or so. It's open for everyone with a PC that meets their minimum requirements to sign up for. It needs to be pushed to see if it's up to speed, with at least four or five hundred participants. If you're interested in this - and I strongly encourage everyone to try it, as it will also give you a feel for what this new game has to offer - go to this link and sign up:
http://www.hb-studio....html#msg293944
You'll have to register as a member of HB Studios, if you're not already one, but that's a simple process also. Oh, and when you're filling out the Google Docs entry form, make sure you use your Steam Account Name (the one you use to login to Steam with, not your User Name/Gamer Tag that's shown in gameplay). The field on the form for that entry says "Steam ID", and that's throwing a lot of people off... including me until I got clarification from HB Studios.
Post edited by Unknown User on