TGM Experts: Hitter vs Swinger Tour Pros
JD3
Members
Posts: 4,816
✭✭✭✭✭✭✭
Not sure I fully understand the difference between these 2 styles, but it seems like the "hitter's" shoulder turn comes to a stop fairly close to chest being parallel with the target line at the finish of their swing. The "swinger" on the other hand would have a fuller shoulder turn, wherein shoulders finish more perpendicular to the target line, if not even further wherein their back is turned parallel to it. The hitter then lacking the centrifugal force of the swinger, uses more right arm thrust (right handed golfer) to generate power. If this is correct I would think good examples of "hitters" are Henrik Stenson and Phil Mickelson: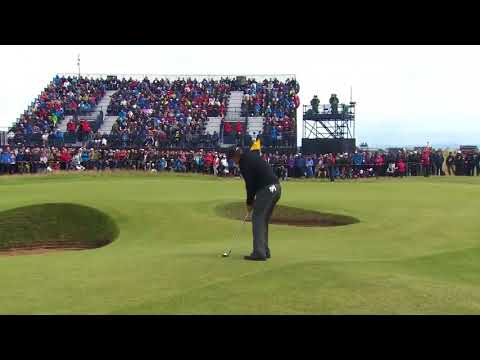 Good examples of "swingers" are Adam Scott and Rory McIlroy.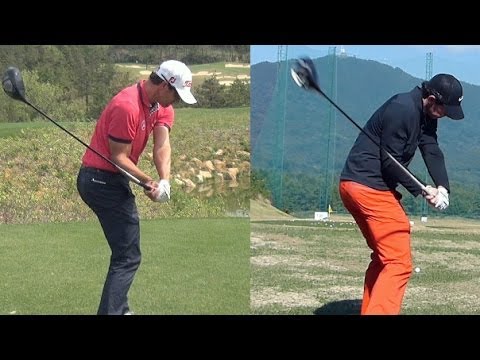 Just want to make sure we're on the same before I delve further into the subject.
TM M1 2017 10.5 Tensei CK Orange 60x
TM M1 2016 3W HL Tensei CK White 70x
Ping G410 HB 19 KBS Graphite Tour Hybrid 85s+
Callaway Apex 2019 4 - AW KBS Tour 120s (hard stepped 1x)
Yururi Tataki Wedges 52.5 and 60.5 KBS Hi-Rev 2.0x
Ping Anser 2 Milled
NDMC Grips (extra wrap lower half to reduce taper)
ProV1x
UA Jordan Spieth 2
Footjoy Tour Glove (optional, often times play without glove)
Leave a Comment