Last year, in an effort to improve the capability of our forums, we switched to new software. We expected tremendous scalability and rapid customization that would significantly improve each Member's experience across multiple devices and integrate flawlessly with social media platforms.

Unfortunately, after a significant capital expense, we have decided that the length of time and the additional cost to reach our goals make this enterprise untenable.

Thus, we have made the difficult decision to transition the forums to our original software platform. We're excited that, in the nearly two years since we began the process of our most recent switch, our original platform has been upgraded significantly, and we are confident that the reversion will not only provide the stability that we desperately needed prior to our last move but will also return to the Membership the high level of customization that made our online community so great. We have also added technical resources to the GolfWRX staff that will allow us to build custom modules and modifications that we are confident will take the forums to the next level.

We remain the world's largest online golf community, and we still hold true to our core values and mission statement as written in 2005. Bearing both of those elements in mind, being the best and offering our Members a platform that is world-class are both requirements, not options, and it is that spirit that has motivated this decision.

So, please pardon our mess over the next five days or so while we transition the forums.

A few important notes: Current content will be accessible during that time, but the forums will be READ ONLY, and you will not be able to start new threads or reply to posts or PM's. We know this is inconvenient, and we apologize, and we greatly appreciate GolfWRXers bearing with us through the transition.

We are very excited about starting this next chapter for GolfWRX and getting back to the high-quality Member experience we all expect as soon as possible.
TGM Experts: Hitter vs Swinger Tour Pros
JD3
Members
Posted:&nbsp
WRX Points:&nbsp414
Posts: 5,091
Titanium Tees
Not sure I fully understand the difference between these 2 styles, but it seems like the "hitter's" shoulder turn comes to a stop fairly close to chest being parallel with the target line at the finish of their swing. The "swinger" on the other hand would have a fuller shoulder turn, wherein shoulders finish more perpendicular to the target line, if not even further wherein their back is turned parallel to it. The hitter then lacking the centrifugal force of the swinger, uses more right arm thrust (right handed golfer) to generate power. If this is correct I would think good examples of "hitters" are Henrik Stenson and Phil Mickelson: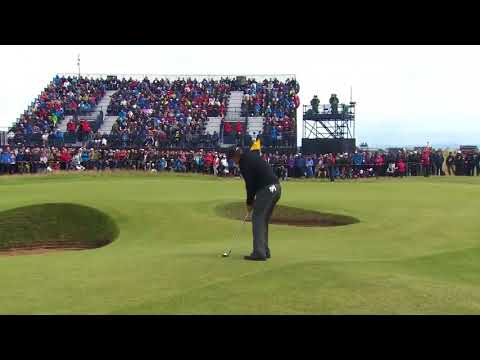 Good examples of "swingers" are Adam Scott and Rory McIlroy.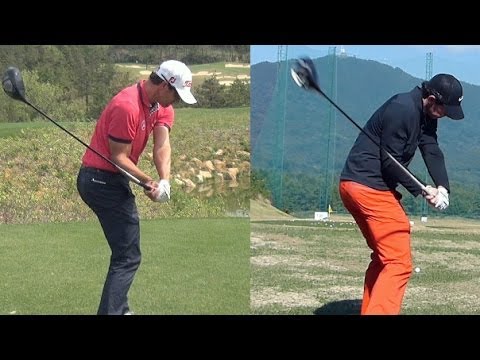 Just want to make sure we're on the same before I delve further into the subject.
TM M1 2017 10.5 Aldila NV 2KXV Green 65x
TM M1 2016 3W HL Aldila NV 2KXV Green 75x
Ping G410 HB 19 KBS Graphite Tour Hybrid 85s+
Callaway Apex 2019 4 - AW KBS Tour 120s (hard stepped 1x)
Yururi Tataki 52.5 & 60.5 KBS Hi Rev 125s
Ping Anser 2 Milled
NDMC Grips (extra wrap lower half to reduce taper)
Titleist AVX 
UA Jordan Spieth 2
Footjoy Tour Glove (optional, often times play without glove)
Leave a Comment