WWE wrestling thread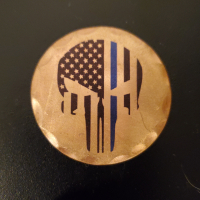 MtlJeff
Montreal
Posted:&nbsp
WRX Points:&nbsp2,246
Handicap:&nbsp0.0
Members
Posts: 29,348
Titanium Tees
Can we have a thread? Does anyone else watch?



I'm 33 and watched WWF growing up during the Bret Hart era, which was the early Shawn Michaels and Undertaker years. I got back into it because i have some friends that watch and i'm somewhat hooked again. I've been watching all the pay per views for the past couple of years.



I really like a lot of the storylines and characters. My wife totally does not get it....watching WWE is my secret shame



Im going to Monday Night RAW in Montreal on Monday with a few friends



Is Roman Reigns theme my cell phone ringtone? Yes it is

Is Sheamus's new theme my alarm every morning? Yes



Anyone else watch WWE?
Ping G400 Max w/Matrix Black Tie 80
Callaway Epic Subzero 14 w/Matrix Black Tie 80
Ping G400 Crossover 20 w/ KBS Hybrid Prototype 85
Ping G410 4-SW w/DG 300
Callaway Mack Daddy 2.0 PM 60
SGC NorthWood CS 400g 
Leave a Comment