APPLY NOW: Srixon 2019 Z STAR & Z STAR XV Golf Balls! 15 Members Wanted!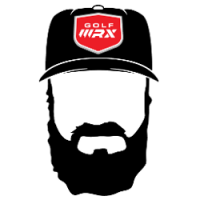 knudson81
My WITB is $100 but my swing is $.50
Marshals, Media Staffer
Posts: 3,131
mod
Srixon has new versions of the Z-Star and Z-Star XV for 2019 and we need 15 GolfWRX members to text them out! The 15 members who are selected need to be able to play the ball in a few weeks when they receive them in order to write their review. Below is a little description from our article on the new balls and you can read more about the Srixon Z-Star and Z-Star XV here.
The new Z-Star debuts the company's new FastLayer Core. The core starts soft in the center and gradually becomes firmer around its edge, which aims to enhance ball speed for maximum distance performance, while still maintaining feel at impact.
The Z-Star Series also features a new Spin Skin technology with Slide-Ring Material (SeRM), which is a urethane compound that coats the cover of each ball. The combination of technologies has allowed Srixon to use greater levels of shearing force without breaking its molecular bonds and is designed to offer golfers a golf ball that digs deep into wedge and iron grooves, increasing friction and spin, and thus, providing more control and stopping power.
HOW TO APPLY
In a post below, please answering the following.



​City, State

Handicap

What model ball (Z-Star or Z-Star XV)?

Current ball used?

Do you agree to be part of a GolfWRX Member review thread for Srixon golf balls and add you review, photos, stories and updates?




Testers will be chosen in 1-2 weeks!
Make sure to follow Two Guys Talking Golf!Instagram + Twitter + iTunes + SoundCloud

This discussion has been closed.