ANNOUNCEMENT:
Please have patience. We understand that this sucks and it will get MUCH better.
Link to full post
HERE
High end shoes: How long do you keep them in the rotation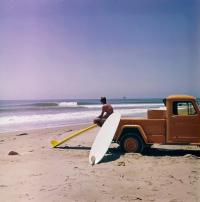 RainShadow
Advanced Members
Posts: 3,525
I have several pairs of the first and second generation Adida Adipure Leather shoes. ( retail $240)

There's a pair that I've had probably 5-6 seasons, and while the body and sole are still in great shape, but seem to have lost their support this year.

I've tried some insoles, but I think they're done, unfortunately.

By comparrison, My pro SL's only lasted a year or so.

How long would you expect "Good" shoes to last if you play and practice all year round?
Ping G400 10.5 Hzrdus Yellow 75
Xhot 4wood Tour Blue 75
Apex Hybrid 20, 23 & 26 Kuro Kage
Srixon Z765 6-GW Modus 105s / Cobra Forged Tec Black 6-GW Modus 105s
MackDaddy4 Black 54 S and Mizuno Raw Black OX 58/11
Bettinardi BB1/ OWorks 2 Ball Red
Chrome Soft / TP5/ Snell MTB Black ( test run)