Live PING Chat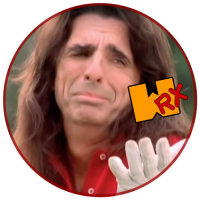 HipCheck
Toed it a lil, Romes.
The Right Coast
Marshals
Posts: 6,284
mod
At PING.com Tomorrow 1:30 PM Pacific
[url="
http://www.ping.com"][/url]
PING would like to invite all GolfWRX members to join them tomorrow for a front row seat to their 2012 Sales Meeting. Beginning Tuesday July 26 at 1:30pm PST their product presentation will begin and they'll be tweeting all of the details live which can be viewed on PING.com.
Throughout the presentation they'll be releasing photos, videos and info that everyone has been wanting to know. They will also be answering your questions throughout the entire presentation. If you're interested in learning the details of their latest product offerings, this is your chance!
When: July 26 at 1:30pm PST
Where: [url="
http://www.ping.com"]PING.com[/url]
Leave a Comment