We have launched our new enhanced Editor. There is an overview and tutorial
Here
.
***11/16/2019 Attention GolfWRX community. If you had to reset your forum password, please see info below. ***
GolfWRX was informed of a potential issue and in an effort to be proactive, passwords were reset for some users. Please use the forget password recovery link:
https://forums.golfwrx.com/entry/passwordrequest
Please email
[email protected]
if further help is required. We're sorry for any inconvenience.
Ella's journey
rich s
Posted:&nbsp
Members
Posts: 821

So my youngest daughter Ella (13) got into golf last year. She played the junior PGA last year and this year. She caught on remarkably fast. Not a ton of drive to practice but that all changed a few months ago. Wisconsin winters and I bought a skytrak, mat net etc. Her and I started doing Superspeed training. Her max drive 6 weeks ago was 110, then 120 then 132 and Sunday she hit 143! I am so proud of all her hard work lately. We put in about 8-10 hours on the weekend. She has a cheap junior set so I splurged and just bought a Ping Prodi G driver. Her driver now is a real piece of crap so I hope this adds some forgiveness and distance. Her goal by the end of January is 160. Her grandma is going to take her putter shopping for a real putter soon. I can't tell you how fun it is to spend this time together with her. The plan is HS golf team an hopefully college.
I would love ANY tips or suggestions from those who have done this journey with their kid.
Here she is in action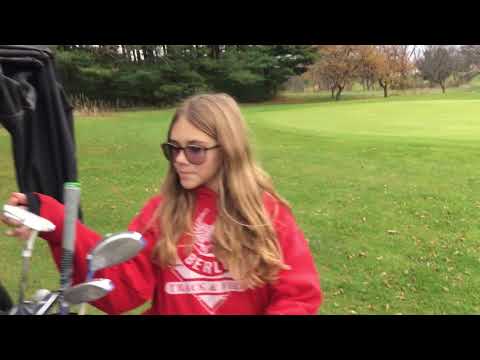 Leave a Comment