APPLY NOW: Vice Golf Balls Testing! Need 15 Members!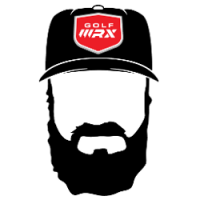 knudson81
My WITB is $100 but my swing is $.50
Marshals, Media Staffer
Posts: 3,127
mod
Play the ball that suits your game best!
Premium golf balls shouldn't cost a fortune. As the first direct-to-consumer golf ball business,
Vice Golf
is offering top performing golf balls at a fraction of the cost of the traditional brands. We want 15 GolfWRX members to put a dozen balls of their choice, or Selected Pack, into play and let us know how they perform. We do need ON COURSE testing, so please only apply if you are able to test these outdoors on the course.
TO APPLY:
In a post below, let us know the following:
- City, State?
- Current Ball?
- Handicap?
-
Vice ball model you want to test
(Can also be the Selected Pack)?
GolfWRX and Vice Golf will select the testers in about 1-2 weeks!
Make sure to follow Two Guys Talking Golf!Instagram + Twitter + iTunes + SoundCloud

Post edited by Unknown User on
This discussion has been closed.