RECAP: CALLAWAY GOLF BALL LIVE Q&A: Tuesday, July 24th. 2 PM ET/11 AM PT. Ask questions now!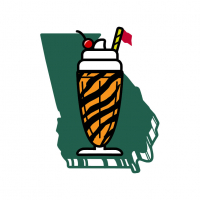 HipCheck
Twitter @robmillertime
The Right Coast
Posted:&nbsp
WRX Points:&nbsp159
Marshals
Posts: 6,305
Marshals
Live Q&A Golf Ball Chat With Callaway!
Tuesday, July 24th. 2 PM ET/11 AM PT
Callaway continues to be an industry leader in golf ball innovation with Chrome Soft, featuring the new Graphene Dual SoftFast Core, and their popular Truvis line. Join us for a live Q&A chat with their experts on Chrome Soft, Supersoft, Truvis and any questions you might have about Callaway's golf ball tech and performance.
**WE'LL ALSO BE GIVING AWAY A DOZEN GOLF BALLS TO A FEW LUCKY WINNERS WHO SUBMIT QUESTIONS**
Get your questions in now, and follow along during the chat.
Who's On The Live Chat?
Dave Bartels - Sr. Golf Ball R&D Director
Rock Ishii - Sr. Director, Advanced Golf Ball Research
Jason Finley - Golf Ball Product Director
Vince Simonds - Sr. Director, Global Golf Ball Operations
When Was It?
Tuesday, July 24th. 2 PM ET/11 AM PT
Giveaway Winners
recklessmonkey
adfrick
aknow
Post edited by Unknown User on
Tagged:
Leave a Comment