GIVEAWAY: Wilson Staff Model Golf Balls! ENTER NOW!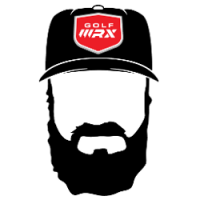 knudson81
My WITB is $100 but my swing is $.50
Marshals, Media Staffer
Posted:&nbsp
WRX Points:&nbsp384
Posts: 3,346
Marshals
Wilson's Staff Model is a premium 4-piece golf ball that offers tour caliber distance, feel, and control. Now, Wilson is offering the ability to totally customize your Staff Model ball with logo printing. You can now order your Wilson Staff Model ball with a player number, personalized text, or logo! Wilson Golf and GolfWRX are giving 5 lucky members the chance to win 2 dozen Staff Model golf balls each! Enter now for your chance to win these great golf balls!
About Wilson Staff Model
Spin, meet speed! When you play a urethane golf ball, you expect performance. That's why we developed a true Tour caliber urethane ball and loaded it with spin, speed and control. With a V-COR heart for blistering speed, 4-layer spin performance for control and our 3SIX2 Seamless urethane cover for true long-haul distances, it's the only ball of its kind on the market. Extensively tested and developed alongside Wilson professional players on the PGA Tour and our Advisory Staff, Wilson Staff Model is made by the best, for the best.
How To Enter
Go to the Wilson Staff Model site HERE
Customize your Wilson Staff Model ball with a player number, text, or logo
Take a screenshot of your custom Staff Model ball
In a post below, insert your screenshot to show off your customized Wilson Staff Model ball!
That's it! We will pick the winners in about 2 weeks!
Rules
This giveaway is for members in the USA only. One entry per member and winners will be chosen at random
Make sure to follow the TG2 podcast!Instagram + Twitter + iTunes + SoundCloud

Post edited by knudson81 on
This discussion has been closed.