GIVEAWAY: Craftsman Golf Headcovers! 6 Winners!!!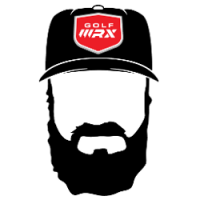 knudson81
My WITB is $100 but my swing is $.50
Marshals, Media Staffer
Posted:&nbsp
WRX Points:&nbsp295
Posts: 3,262
Marshals
"Sumo"
driver covers, 2
"Petals"
driver covers, and 2
"Sakura"
driver covers!
Craftsman Golf is a creator of fine club covers and golf accessories. They have a full line of headcovers for every club in the bag as well as many other items like ball markers, pouches, and even Sunday bags. You can also contact them about creating custom driver headcovers.
How to Enter:
Go to

www.craftsmangolf.com

and pick your favorite headcover




In a post below, include the following:




A screenshot of your favorite Craftsman headcover design




Which headcover design you would like to win






That's it. Winners selected at random in 2 weeks. Good luck!
Make sure to follow them on
Facebook
,
Twitter,
and
Instagram
for new product updates!
RULES:
These are the complete rules for the giveaway.
We randomize all the number of posts and the #1 number on the top is the winner. Say there is 1,000 replies from members. We will randomize 1 to 1,000 using a website that has a randomizer. It scrambles the numbers and the #1 is the first place and the #2 is the second etc. Members with multiple entries will void their chance of winning. This contest is for members in the USA only.
Post edited by Unknown User on
Make sure to follow Two Guys Talking Golf!Instagram + Twitter + iTunes + SoundCloud

This discussion has been closed.