APPLY NOW: Golf Pride PRO ONLY Putter Grips! 15 Testers Needed!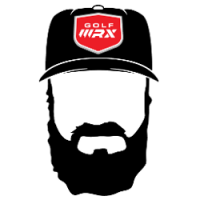 knudson81
My WITB is $100 but my swing is $.50
Marshals, Media Staffer
Posts: 3,157
mod
Golf Pride is looking for 15 GolfWRX members to test the new PRO ONLY Putter Series grips that are in stores 9.1.19. We will select 5 testers for each grip model in the series.
About Pro Only Putter Series
Golf Pride's new PRO ONLY putter grip family delivers three modern, standard-size shapes with a firmer rubber material engineered for more precision & feedback. Learn more at www.golfpride.com/pro-only
How To Apply
* In a post below, give us your city and state.
* Tell us which grip you want to test: Red Star (72cc), Blue Star (81cc), or Green Star (88cc).
* Tell us why you want to your selected grip.
Selection Process
Golf Pride and GolfWRX will evaluate the applications and select 5 testers for each grip model after the thread is closed in 2 weeks. Those selected will receive a 1 putter grip. Testers are required to grip clubs themselves or at a local clubfitter.
Make sure to follow Two Guys Talking Golf!Instagram + Twitter + iTunes + SoundCloud

Leave a Comment