MEMBERS CHOICE POLLS OPEN:
Best Grips
,
Best Golf Bags
,
Best Golf Shoes
,
Best Pushcart
,
Best Rangefinders
,
Best Umbrellas
,
Best Rain Gear
,
Best Gloves
,
Best Launch Monitor
,
Best Golf Mat
,
Best Golf Mat (putting)
,
Best Travel Bags
,
Best Custom Headcovers
,
Best Golf Polo
,
Best Golf Pants
,
Best Golf Apps
Best Hat Style
,
Best Training Aid - Full Swing
,
Best Training Aid - Short Game / Putting
,
Best Training Aid - Fitness
,
Best Bespoke Accessory Company
DECADE by BirdieFire
QMany
#TheWRX
ClubWRX
Posted:&nbsp
WRX Points:&nbsp304
Handicap:&nbsp+2.5
Posts: 9,190
ClubWRX
Unfortunately, the previous thread was deleted. But the content and discussion was so good, I wanted to bring it back. Please, no "promoting" or anything close to it. Keep the discussion limited to the features and concepts for course strategy and stat tracking.<br />
<br />
[background=rgb(252, 252, 252)]The DECADE Course Management System, created by Scott Fawcett, has solved golf strategy by combining shot distribution patterns and PGA Tour scoring statistics. When Scott combined those two data sets he created a simple way to optimize target selection. Good players know if a pin is closely guarded by a lake to favor the center of the green – but how much? DECADE quickly generates the optimal target that will produce the lowest score based on distance, hazards, and hole location.[/background]
<br />
<br />
I think most of us instinctively do this, for example aim a little long when water is short, but DECADE helps quantify it.<br />
<br />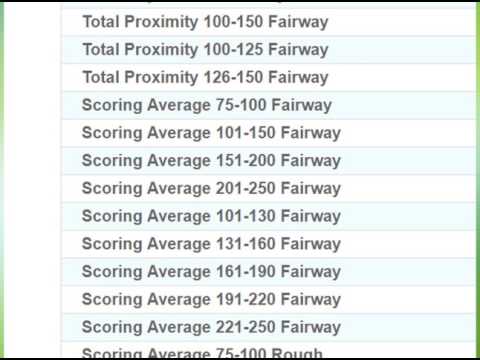 />
<br />
DeChambeau's Unique Approach Has Him on Uncharted Path
<br />
<br />
[background=rgb(239, 239, 239)]Then there is the use of analytics or that "unique approach," that McNealy talks about. The process began when DeChambeau attended a seminar conducted by Scott Fawcett at SMU about a year ago. Fawcett is a former pro who uses shot statistics to not only address a player's weaknesses, but also improve the percentages of shots a player takes.[/background]

<br />

<br />

"He's helped me understand the percentages of going for flags, when to go for flags and when not to," said DeChambeau, who helped the USA win the 2014 World Amateur Team Championship in Japan and reached the Round of 16 in the U.S. Amateur Four-Ball in May.

<br />

<br />

"It's more of a shotgun approach rather than a sniper approach where you can't hit it 5 feet right of the flag every single time. So we try and move that distribution to where you're maximizing your potential of hitting the green every single time."

<br />

<br />

[background=rgb(239, 239, 239)]DeChambeau estimates that the statistical analysis saves him nearly a stroke per round.[/background]
<br />
<br />
He also works with newly-crowned ACC Player of the Year Will Zalatoris, other amateurs, and pros.<br />
<br />
There is a Driving Tutorial on Scott's YouTube channel that is great!<br />
<br />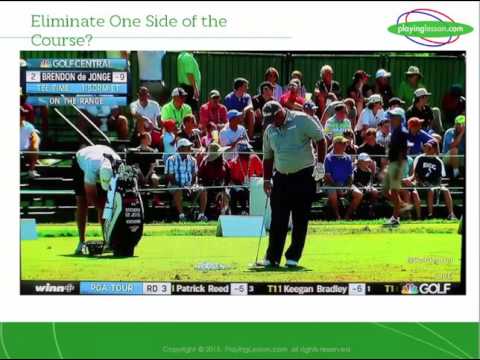 />
<br />
I signed up for DECADE about a month ago and have really enjoyed the content. The stats portal has helped me identify weaknesses I need to work on compared to golfers of my caliber, better and worse.
Currently in
#TheWRX
...
Taylormade M3 460 (9.5°) Tensei CK Pro Orange 70TX
Taylormade SLDR Mini (14°) Matrix White Tie 70X
Callaway XR Pro (20°) Diamana White 90X
Callaway Apex Pro (4i-PW) DG X100 TI
Ping Glide 2.0 (50° & 54°) DG S400 TI
Artisan MT Grind (58°) DG S400
Odyssey O Works R-Line
Taylormade TP5X
QMany's Swing/Sticks
/
Instagram
Leave a Comment