Fujikura Ventus Experience! We will be there Monday through Wednesday! Follow Along!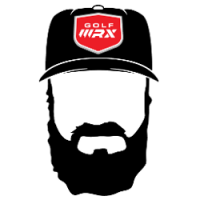 knudson81
My WITB is $100 but my swing is $.50
Posted:&nbsp
WRX Points:&nbsp254
Marshals, Media Staffer
Posts: 3,234
Marshals
Fujikura is opening the doors for GolfWRX to show off all the new technology in their Ventus shafts! Monday is our travel day, but Tues. and Wed. are going to be full of fittings, product discussions, and checking out their enso Motion Capture lab! Myself and Johnny Wunder will also be tagging along to document everything!
The 5 members who will be experiences all that Fujikura has to offer are...

So follow along here and put any questions you might have for Fujikura below. We will work on answering as many as we can!
Post edited by Gxgolfer on
Make sure to follow Two Guys Talking Golf!Instagram + Twitter + iTunes + SoundCloud

Leave a Comment