APPLY NOW: Tour Edge Exotics CBX 119 Fariways and Hybrids! Apply Now!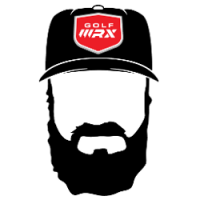 knudson81
My WITB is $100 but my swing is $.50
Marshals, Media Staffer
Posted:&nbsp
WRX Points:&nbsp338
Posts: 3,308
Marshals
Tour Edge's CBX 119 fairway woods and hybrids are some of the longest and best performing clubs in golf. We are looking for 4 testers to get them on the course and let us know their feedback. For this test we need the following members to test:
CBX 119 Fairway (2 Testers): To Design the new Exotics CBX 119 fairway metal, the Tour Edge R&D team combined the shapes of the original CBX with the more compact, deeper-face CBX T3 model to create the ultimate fairway metal shape. With a goal of further reducing spin off of the metalwoods already known as "The Spin Killers", the Speed Ramp Sole was widened by 15% to create higher MOI and an even higher CG. The higher CG helped to reduce spin even more than in the previous iteration and creates more wind-defying distance out of what had already tested as the longest fairway metal on the market.
CBX 119 Hybrid (2 Testers): The CBX 119 hybrid's improved head shape is shorter from heel to toe and features less face progression for more workability and lower spin results, while still maintaining easy-to-launch, easy-landing ball flight characteristics. The new Exotics CBX 119 hybrid integrates new technology designed to push the boundaries of low-spin distance combined with tour-inspired feel and workability. The new CBX 119 Hybrid- shorter heel to toe for more workability and lower spin results, and less face progression. The result is a spin-killing, exceptionally versatile hybrid capable of delivering tour-level distance and performance.
To Apply:
In the post below, provide answers to the following questions:
What is your current handicap?
Where are you located (City, State - US Only Please)?
What club would you like to test?
If selected, do you agree to participate in an ongoing review thread? We require you provide hi-res, quality photos, and provide a review of the club?
This will go quickly so apply below now!
Make sure to follow the TG2 podcast!Instagram + Twitter + iTunes + SoundCloud

Post edited by knudson81 on
This discussion has been closed.