DIY Tee Tethers?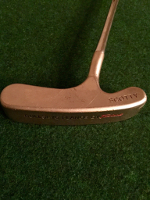 hoselpalooza
Members
Posts: 243
✭✭✭
i've found some plastic tees for driver i like which are virtually indestructible. however, they land within a 5y-10y radius and i keep losing them. i'd much rather reuse the same tee until it breaks.
has anyone here created a tee tether, and if so, how would you recommend making one?
thanks!
any hunch or conviction i share today may very well be disproven or overturned tomorrow, and i welcome that. i'm simply here to learn with others, even if my enthusiasm for golf occasionally masquerades as knowledge. after all, the more i learn the less i know.
Tagged:
Leave a Comment