MEMBER TESTING: TaylorMade Custom MyHi-Toe Wedge! 5 Members Needed!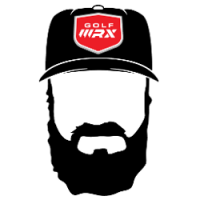 knudson81
My WITB is $100 but my swing is $.50
Marshals, Media Staffer
Posted:&nbsp
WRX Points:&nbsp334
Posts: 3,305
Marshals
Want a custom wedge just like the PGA TOUR pros? TaylorMade's new MyHi-Toe customization program allows you to personalize one of the most popular wedges in golf with tens of thousands of stamping and paint fill options to create a truly custom piece.
About TaylorMade Hi-Toe Wedges
Available in 3 different sole grinds and 4 different finishes — including RAW — to fit your style of play, each Hi-Toe wedge has an expanded toe area to deliver high spinning performance from the sand, tight lies or for flop shots around the green.
The Giveaway
We need 5 members to go through the MyHi-Toe Wedge custom ordering process! Those members will then put their custom wedge in play and let the community know how it is to make, and play, your own personalized wedge! This is available to members in the USA and Canada, so make sure to enter now!
How To Enter
Go to the TaylorMade MyHi-Toe Wedge Page!
Design your own MyHi-Toe Wedge!
In a post below, share a screenshot of your wedge and specs!
That's it! We will pick the testers in about 2 weeks!
Make sure to follow the TG2 podcast!Instagram + Twitter + iTunes + SoundCloud

Post edited by knudson81 on
This discussion has been closed.