Darn That Second Guy!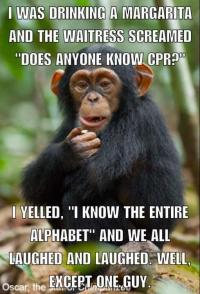 Medic
Members
Posts: 9,421
✭✭
We've all done it. Hit a terrible shot and then, afterwards, dropped another ball to give it another try. After all surely you cannot hit it THAT bad twice in a row, right?



The second guy.



He always hits the perfect drive.



The pured iron.



The chip shot.



And putt of course.



So today there was hope. (See other thread on what you think of your own swing for explanation) For the first time I played pain free and was on cruise control. On the 14th I hit an awesome drive that rolled underneath some trees - required a lucky iron shot that would stay low and roll up. I did it! To under 2 feet from the hole.



And then.



I lipped out the birdie putt.



Still had a blast playing pain free. And still shot a great round. But of course the second guy nailed that birdie putt. And on the very next hole he managed a pure long iron to the front of the green when my first shot landed way short and in trouble.



Yup, that second guy. If only I could figure out how to pretend I already hit a bad shot and could channel that second guy into my first shot, right?



So...



What's your second guy story? Maybe it's an ace. Or a nice eagle putt. Not a chance that I'm the only one whose second guy is always better than I am!
Callaway Epic with Fujikura 62s in 45.25 set at 12.5*
Taylormade Rbz FW (17*)
Callaway X-Hot Pro 20* Hybrid
Callaway Steelhead 4-PW w/KBS 90s
Titleist Vokey 50*
Titleist Vokey SM-6 56*
Titleist Vokey SM-6 60-08 M
Tad Moore TM-1 35"
Callaway Chrome Soft