What's The Shortest Amount of Time You've Played a Club?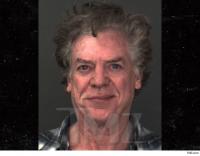 pierso2
Shooters Shoot
Members
Posted:&nbsp
WRX Points:&nbsp34
Handicap:&nbsp4
Posts: 2,605
Bunkers
I was thinking about my setup and how frequently I make adjustments due to the course I'm playing or conditions or just plain old "not feeling it" with a club (usually putter). And then it hit me...What's the shortest amount of time a club has stayed in your bag?



For me, I played 9 holes with a driver and then it got bounced when I drove past the parking lot. I know I know...it's against the rules to swap clubs but I was goofing around with my buddies and nobody cared. Of the 9 holes, 2 were par 3's so now we're down to 7 tee shots. 2 of the remaining 7 were shorter par 4's where I didn't pull driver so now I'm down to 5 tee shots with this thing and then it got the hook like a pitcher throwing junk and getting shelled to the point where he's getting whiplash from watching the ball zip over the fence.



I was missing left and right with this thing! And what killed me was that I had so much faith that this would be "the one" for my bag for at least a season. It was an R7 425 with an Aldila Voodoo X flex shaft (in case anyone cared). It was just pure trash for me...



Anyone else care to vent about their shortest lived club?
Option 1
Ping G400 LST 8.5 Tour-X
Callaway Big Bertha 816 Alpha 16 AD-DI 8x black
Nike VR Pro 3 hybrid project x 6.0
Adams XTD Forged 4-PW Fujikura MCI 120S
Adams MB2 GW
Callaway Mac Daddy Forged 60
Toulon Garage Atlanta Black Pearl
Ping 4 Series Tour Edition White/ Bridgestone 2014 Tour Bag
Option 2
Taylormade 2016 M1 10.5 Whiteboard Flowerband 7x
16 Taylormade M1 5 wood AD-TP 7s
Ping Anser 20 stock stiff
Taylormade 2016 M2 Tour XP105 stiff
Cleveland RTX 2.0 52 deg raw
Titleist Vokey Prototype 58 T Grind
Carbon Ringo Raw Whisky
http://www.gamegolf.com/player/pierso2
Tagged:
Leave a Comment